Overwatch is a 2016 first-person shooter multiplayer video game for PC, developed and published by Blizzard Entertainment. In the game, players take control of one of several characters, called "heroes" and complete various missions in teamwork-based gameplay.
Gameplay and characters
The main selling point of Overwatch lies in its gameplay. The game is a teamwork-based FPS, where players are divided into groups of six and compete in several game modes. Players get to choose their characters from the roster of over 30 available heroes, each with their unique ability which grants some kind of advantage to the player during the match. Heroes are divided into three categories: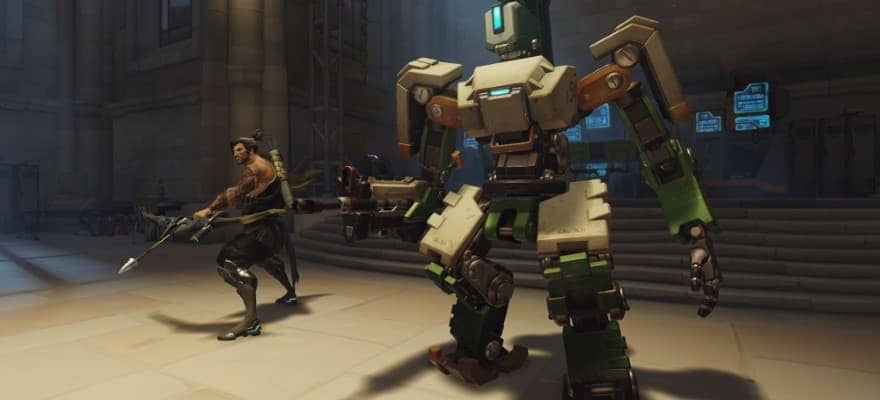 Damage

– characters known for their high mobility rate and ability to do great damage to the enemy. They are, however, highly susceptible to damage from their opponents. These type includes characters who deploy field support units such as turrets and traps, to provide additional firepower and help to protect specific areas as well as create choke points. Damage characters include Tracer, McCree, Soldier 75, Reaper, Hanzo, Genji, Mei and Widowmaker.

Tank

– these type of characters can take significantly more damage than any other class in the game. They are perfect at drawing enemy fire while their teammates proceed with the mission objective. Tank characters can provide protection to themselves and their team with the energy shields. Some of Tank characters are D.Va, Reinhardt, Roadhog and Winston.

Support

– these characters have the ability to enhance the stats of other team members as well as weaken the enemy team. What they lack in firepower and HP, they make up for with assistance provided to their teammates in form of buffs and debuffs, such as healing. Support characters include Mercy, Lucio, Zenyatta and Ana.
Each of the heroes possesses a main and at least two additional abilities, some of which require a cooldown. Aside from that, during the match, players develop their characters' special abilities. These include lasting effects such as increased speed or strength, or single powerful attack. The enemy players are alerted about the character using their special ability by a loud exclamation they make. That may give opponents time to respond accordingly to an incoming strike.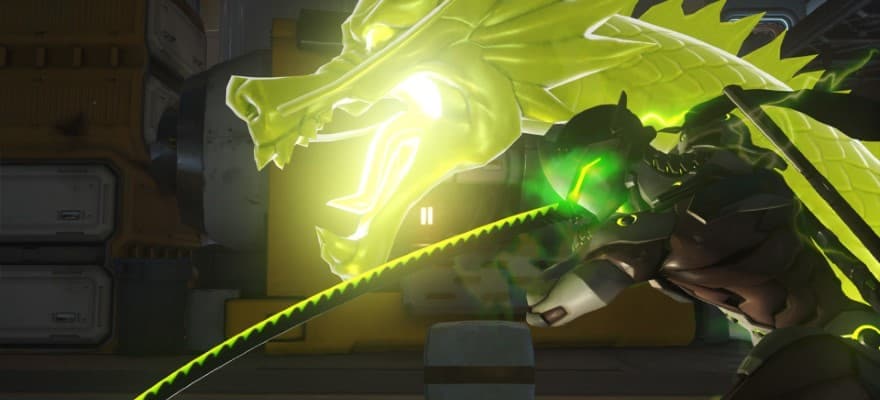 There are several types of missions in Overwatch which work as game modes that include:
Assault

, where the attacking team is assigned to take over two enemy points in sequence.

Escort

, which assigns one of the teams to protect the payload and escort it to a specific delivery point before time runs out. Payload vehicle proceeds along the track while attacking players are near it, but stops when defenders approach it. When neither side is close to the vehicle it moves backward.

Hybrid

, which combines assault and escort mode, with payload acting as the point to be taken from the enemy team and escorted safely to the drop point.

Control

, where teams compete to capture common point and hold it down until the control meter reaches 100%.
In-game experience points are awarded based on several factors such as win/loss ratio or effective use of the character. This awards them with gold, silver or bronze medals. Reaching experience levels provides players with loot boxes, which contain randomized items such as victory poses, costumes, voice lines, as well as in-game currency. These items come in three types of rarity: Common, Epic and Legendary. Lootboxes can also be purchased with microtransactions.
Popularity and players receptions
Overwatch gained critical acclaim from players and critics alike and became a commercial success for Blizzard. Players praised gameplay mechanics, engaging modes, as well as well written and interesting character backstories. Overwatch popularity led to the creation of an entire franchise which expands way beyond the gaming world, with dedicated short films, comics and other media. The game's success also led to the foundation of eSports Overwatch League, one of the fastest developing esports gaming leagues in the industry.
Summary
If competitive gaming is what makes you tick, why not try Overwatch. You can buy Overwatch PC at reasonable prices from verified sellers. These sellers offer the game as a digital key for Battle.net, where you can use it to download the game.
Key features
over 30 playable characters, each with its own unique abilities.

12 core maps with new ones added over time.

engaging multiplayer gameplay based on teamwork.

character abilities that tip the balance of the match.

character customization, with victory poses and new skins.